Starting as the CEO of a company is undoubtedly an exciting and challenging experience. There is a lot of anticipation and pressure to perform well. The first 100 days are usually considered the most crucial period for a CEO in a new company. During this time, a CEO has to learn the ropes, make crucial decisions and set the tone for the company's future. In this blog post, we will examine some of the key themes that new CEOs should be aware of in their first 100 days, as highlighted by the Spencer and Stuart article, "Now you're in charge: the first 100 days."
Getting ready
Before diving into the company's operations, a new CEO should conduct thorough due diligence on the company. This involves getting familiar with the key business issues, opportunities, and challenges facing the company. It is also essential to take a wide range of views from people connected to the business to understand the company's strengths and weaknesses. This step helps a CEO pinpoint where to focus their efforts.
Listen
As a new CEO, it is essential to listen more than talk. By listening to the key players, you can confirm your assumptions and understand the company's operations better. This will also help you to identify areas that require urgent attention.
Understanding the corporate culture
Corporate culture refers to the values, beliefs, and behaviors that define an organization. As a new CEO, it is crucial to understand the corporate culture and determine what to keep, change, or adapt. An organization's culture is essential in determining the company's long-term performance.
Clear and realistic business planning
A clear and realistic business plan is crucial for a new CEO. It helps to identify goals and objectives that the CEO wants to accomplish in the short and long term. Small steps with constant improvements usually get you there and win the crowd. Major pivots that exhaust the whole organization right away can pull you into a downward spiral.
Resistance to change
Resistance to change is usually an issue for a starting CEO. Many employees are resistant to change because they fear uncertainty or the loss of their jobs. To address this, a new CEO should communicate the changes clearly and explain why they are necessary. Many employees are expecting changes; they just want to know why and how.
Getting feedback
Getting feedback is crucial for a new CEO. By listening to employees, a CEO can know how the strategy is being received and how well it is working. A CEO should be open to feedback and balance this with hard data to make informed decisions.
How to navigate the first 100 days
As a new CEO, you might be wondering how to navigate these themes during your first 100 days. Fortunately, there are tools available to help you make the most of your time as a new CEO. One such tool is Priorit.io.
Priorit.io is a software platform that can help new CEO in their first 100 days. It provides reliable data, company culture profile, opportunities, possibilities, and weaknesses. The tool can also help new CEOs communicate with data and involve their employees in decision-making for smoother change. Fast and easy.
In conclusion, starting as a new CEO in a company is an exciting but challenging experience. The first 100 days are crucial, and a CEO should be aware of key themes such as getting ready, listening, understanding the corporate culture, clear and realistic business planning, resistance to change, and getting feedback. By understanding these themes and using tools such as Priorit.io, new CEO can make the most of their time and set the company on a path to success.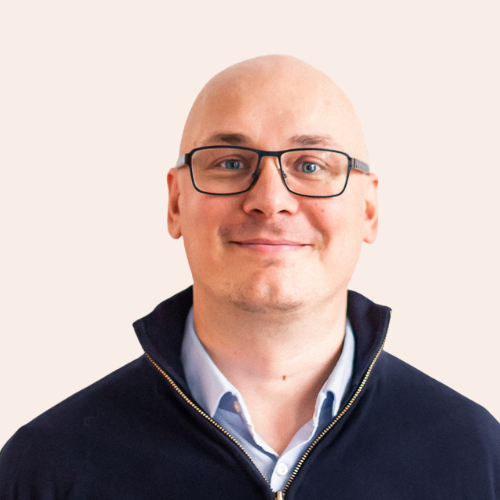 Antti Suikkanen
One of the biggest lessons in life I've learned is that being a leader is a job. That's why I'm dedicated to helping leaders succeed in their job by finding critical data about their businesses with digital tools.