Your co-pilot for better strategic decisions
Priorit.io is the #1 tool to combine leading and lagging indicators for data-driven leaders. With Priorit.io you can look to the future and make better strategic decisions.
Measure, analyze, and take action!
Priorit.io is a SaaS tool for data-driven leaders. It is a tool for leaders to measure, analyze, monitor, and understand critical business data - by combining leading, and lagging indicators.
Priorit.io helps to assess companies' potential for sustainable growth with specific guidance to achieve it. The greatest asset of any company is its people, and in Priorit.io they are always in the center.
Based on research and AI-proven results
Access crucial data about the causes behind the numbers
Prioritize data into concrete actions to reach the strategic goals
Onboard Your whole team to the process
Monitor the impact you make together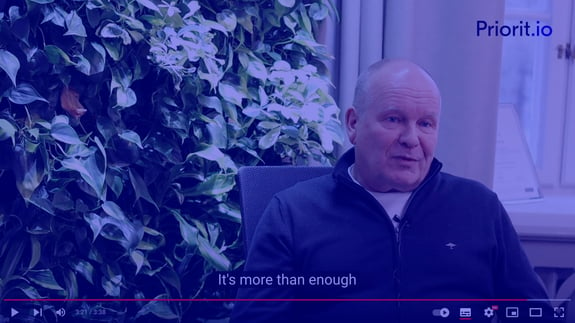 "We've never had such a tool before"
"Priorit.io is an ideal tool for us at Tana to evaluate the condition of suppliers or partners. And doing it in a standard way makes it very easy to compare companies to one another with the data."
– Kauko Kinnunen, Director, Strategic Sourcing at Tana
How it works
Follow these steps and Priorit.io will help you gain sustainable growth for Your culture, skills, motivation, and eventually business.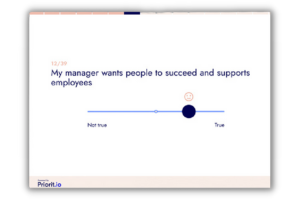 1. Collect data
Involve your talent and ask them what they think about their work right now.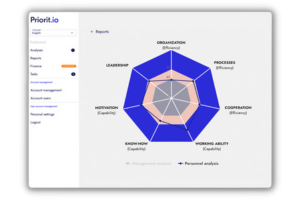 2. Analyze
Find out your company's current condition in factors that matter.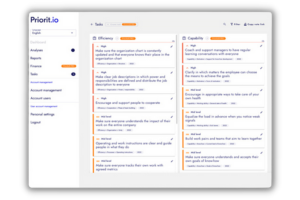 3. Get a roadmap
Find out what to do next in order to build a better business.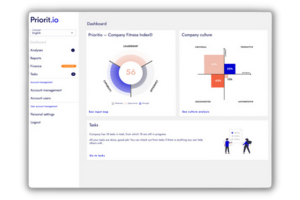 4. Evaluate
Follow how your development process affects your business.
Be the change!
With Priorit.io data you turn business intelligence into intelligent business.